Leafy maze in Bénodet near Quimper - South Finistère
Are you ready to find your way through our huge leafy maze of nearly 10 acres (40 000 m²) in Bénodet, near Quimper?
Cut right into the centre of a maze field, the challenge is on: you will not only have to find your way out but you will also have to solve extremely mysterious riddles...
A new theme and new riddles every year !
Have you already tested our maze and want to repeat the adventure ?
No problem: every year, each new crop of maize provides the perfect excuse to make a completely new itinerary.

Themes and riddles also change every year.
Here are themes used since the park's creation:
2015 : Conquest of Gaule
2016 : Bigoudénix and the Pharoes
2017 : Mission Rome
2018 : Voyage to Greece
2019 : The Glénan Islands treasure
2020 : Hunting for valiant sailors!
2021: Welcome to the farm
2022: Mission to recruit a Secret Agent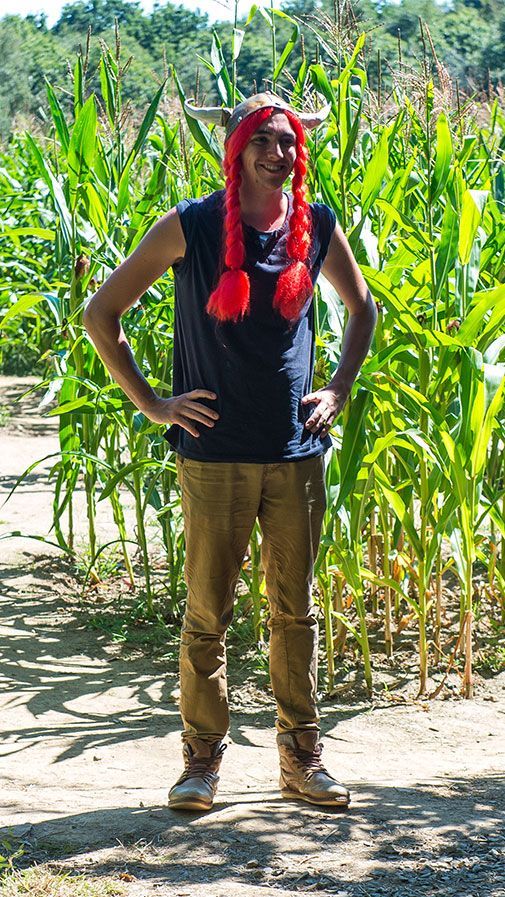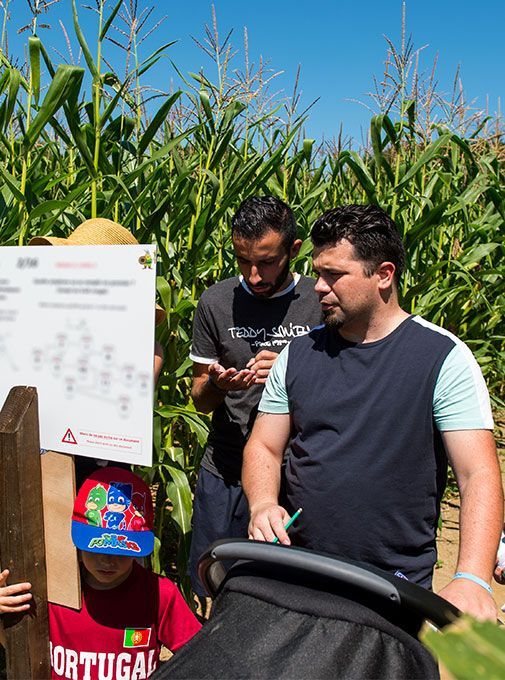 A maze for all ages
Fun for all the family: three levels are available :
Experts (15 riddles and games - Difficult)
Kids / Teenagers / Adults (15 riddles and games - Medium)
Young kids (game in 5 stages for kids who can't read or who are starting to read)
Members of the same tribe can choose different levels and still go through the maze together. Takes 1h30 to 2hrs to complete the adventure !
Riddles are in 2 languages:
The maze and Bénodet site (approx. 20 minutes from Quimper) are open every day in summer from 10.30am to 7pm. Last entries at 5pm.
How do I get through the maze ?
When you arrive, you will be given an answer card with instructions. Then you go into the maze with your family or friends to solve the 15 riddle and find the way out.
The adventure is in three sections, each lasting approximately 25-30 minutes.
Count on about 1 1/2 to 2 hours exploring time to finish.
A break is planned between sections to recharge your batteries. Snacks and cold drinks are for sale on site and picnic tables are available for your use.
Please note : to complete your mission, you have to do all three sections !