Haunted night maze near Quimper – south Finistère
Do you like having the scaries in fun but freaky atmospheres ?
We have just what you need: the night version of our leafy maze, located in Béndoet near Quimper in south Finistère !
At nightfall, rendez-vous at the gates of the maze for a huge "MURDER PARTY".
Be aware that as soon as darkness falls, this place is haunted...

Surprising apparitions could severely put your nerves to the test !
A Murder Party in the heart of the leafy maze
A corpse has just been found at the park entrance. Your mission is to find the murderer, weapon, scene of the crime and the way out of the maze. One thing is for sure: many creatures haunting the maze will not make your life easy...
Night-time Murder Party in the haunted maze on Tuesdays and Fridays from mid July to end August.
Departures at 8.45pm, 9pm, 9.30pm, 9.45pm and 10pm.
On-line reservations required or at the park before 5pm.
Murder parties last approximately 1hr (plan for 1 1/2 hours on site)
Not advised for the under 12's
NEW CONCEPT MURDER PARTY for even more fun...or not! Participants can become "INVESTIGATORS" and will have to solve the inquest using clues in the maze (lasts approximately 1hr with several departures from 8.45pm to 10pm).
Alternatively, you can become "ZOMBIES": your job will be to frighten the invetigators so much that they cannot solve the inquest (Zombies are requested to arrive at 8pm for make-up/fancy dress and stay until the end of the game at approximately 11.30pm).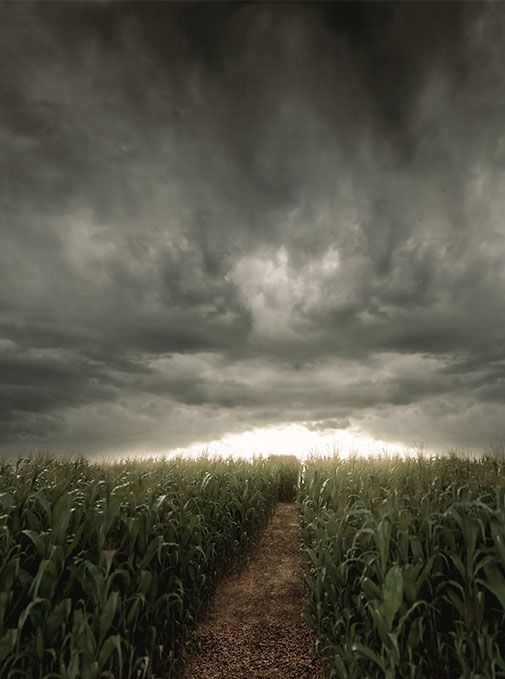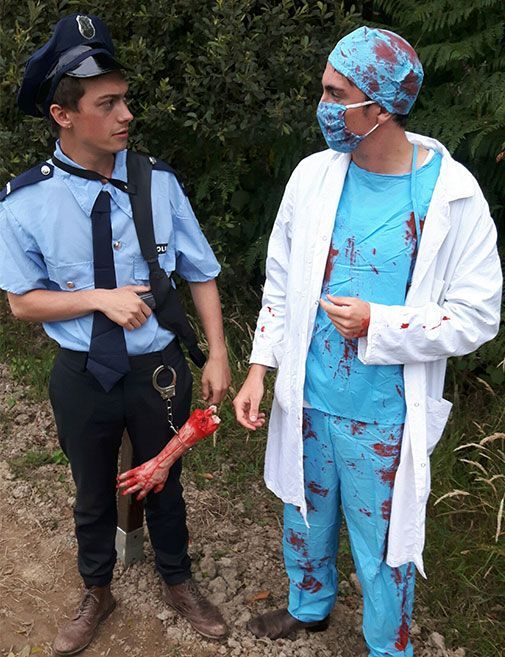 Loads of laughter and the scaries at twilight.
Not advised for the under 12's and sensitive people. This activity is still good honest fun. Players come every year for the adrenaline shot or to beat their fears while having fun. Uncontrolled laughter and extreme scaries guaranteed !
To help you explore, you will be given a torch: essential for finding and avoiding danger. This adventure is particularly well-suited for team building: solidarity will be essential when faced with riddles to solve and strange creatures inhabiting the maze who appear at nightfall.
* Don' t forget your own torch!
Rendez-vous at nightfall in the leafy maze, 20 minutes from Quimper!